The DiGiorgio "Red, White & Blue Military and Law Enforcement Scholarship" is exclusively available to students with a parent/guardian in the United States military or law enforcement.
Philanthropists at heart and firm believers in the empowerment of education, along with being the son of a United States Army Veteran, Val DiGiorgio, and his wife, Carolina, are currently offering an academic scholarship to the children of US military and law enforcement members. This scholarship is available to all students living and studying in the United States.
Val DiGiorgio and Carolina are grateful to the heroic men and women who courageously keep our Nation safe as members of the Armed Forces and local law enforcement. They hope that this scholarship can be embraced as a way to show appreciation to the brave men and women who have dedicated their lives to serving.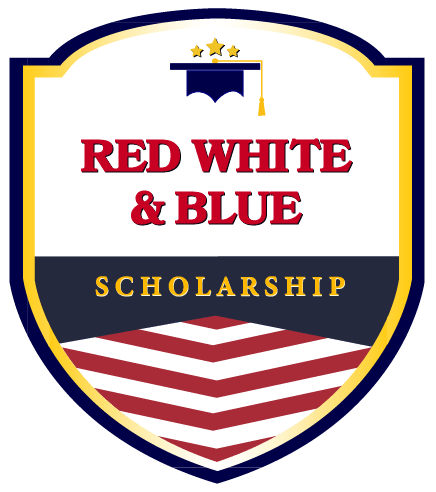 Criteria & Qualifying Requirements
In order to apply for the "DiGiorgio Red, White & Blue Military and Law Enforcement Scholarship," students must:
Have a parent or guardian who is a member of the military or law enforcement (active, non-active, retired/veteran status, deceased) 
Maintain a GPA of 3.0 or better 
Currently live and study in any State in the U.S.A., Washington D. C. or Puerto Rico
Intend on pursuing their training/education by enrolling/attending a community college, university/college, trade school, law enforcement academy or enlisting in the US military/armed forces.  
While service binds them, Val DiGiorgio understands that not every military and law enforcement household is the same. Enthusiastically embracing those who protect us, both at home and abroad, DiGiorgio's scholarship is also open to students whose parents/guardians are retired military or law enforcement.
In honor of our fallen heroes, the children of those who have lost their lives in service are encouraged to apply.
Application Scope: Students are to answer one of the following to questions in their application:
Please share how having a parent/guardian serve in America's military or law enforcement has inspired you?
What is the most inspiring value embraced by American culture?
Application Deadline
Val DiGiorgio's Red, White & Blue Military & Law Enforcement Scholarship program will accept applications from February 1, 2021 through April 30, 2021. A final decision will be made and announced in May. For additional updates and information, be sure to follow Val on Twitter and other social media platforms.